Is the original art for sale? Certainly! Pricing depends on the particular work, framing, & shipping. If interested, please use the contact form.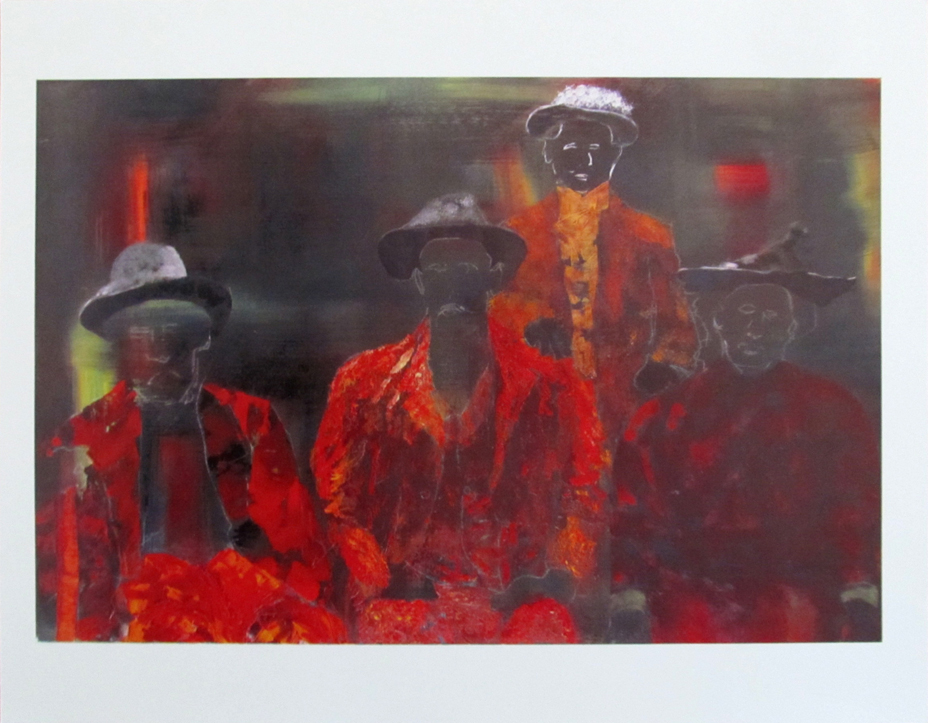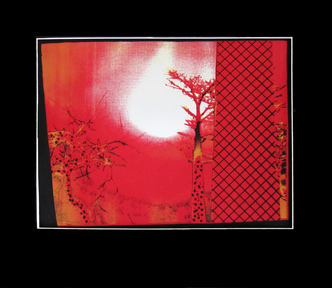 Original Art
Paintings and drawings – each is a one of a kind. Some are available some only through the artist, some through SaatchiArt: https://www.saatchiart.com/danvance
Screen prints are made in a limited number of "multiples", typically 5 or 6. "Sunset & Trees" is shown above with black matting and a white core (the core makes the thin, white "edge""around the image. Once they are sold out, I would have to make more and I am happy to do so.  Due to the nature of screen printing, no 2 screen prints are alike.
Commissions are accepted and pricing depends on the work involved and the medium (oil, acrylic, colored pencil, collage, screen print). Feel free to contact me with questions.
Reproductions
Not everyone wants or can afford original art. Even if you love and can afford a painting, sometimes it is simply too large (or small) for where you want it. Consider a quality reproduction. Reproductions come in a variety of sizes and surfaces (photo paper, museum quality paper, & canvas).
If the original has already been sold, I retain rights to make reproductions. That allows me to offer quality copies (like the one shown with a white border) that are affordable.
Good: Photo posters, with framing optional,  are available through a commercial service and usually the less expensive commercial option: Photo Reproductions.
Better: Prints on fine art paper and on canvas are available through SaatchiArt in several sizes (frames available but expensive) and ship in 3-5 days. Look for the Prints tab: https://www.saatchiart.com/danvance
Best: Photo reproductions from the artist are $15. Printed on matte or semi-gloss photo paper 8.5 inch x 11 inch. The image is made as large as possible, with a small border of white to allow for matting (as shown with a black mat). Matting is typically $10 additional, with a 3-inch border on bottom, and 2 inch borders for the other sides. You can frame it, or I can provide a custom sized Nielsen frame. Prices do not include shipping, which is dependent on your location. If you live in the Cincinnati, Ohio area, you can arrange to pick it up without shipping fees.